All Eyes On You!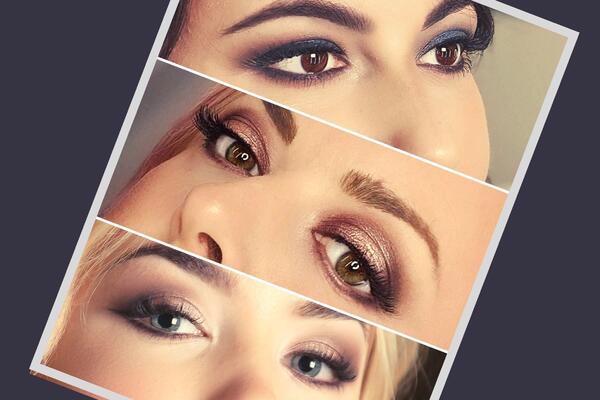 Create on trend eye makeup looks like a pro!
2 hours
Available as a virtual makeup lesson or a private in person session.
Course Details
What you'll learn
Choose from one of the following eye makeup styles:
1) Ultimate smokey eye
2) Spotlight/Halo
3) Smouldering half smokes
How to prep your eyelids to ensure a smooth base, no creasing, and a long lasting finish.
The brushes required to achieve different effects.
Eye makeup application techniques, including how to achieve a seamless diffused blend or gradient of colour.
How to select shades that work well together; contrasting and harmonising.
Pro tips on how to ensure an opaque finish when working with dark shades and how to get maximum intensity when working with metallic powders or pigments.
Eyeliner application tips; gel & pencil
Filling in & shaping your brows.
Bonus topics
This lesson also includes 2 bonus topics:
Makeup hygiene 101 – We'll discuss how to clean your brushes, and how to take care of your makeup to avoid the spread of bacteria.
Eye care - How to remove your eye makeup safely and effectively so as not to damage the delicate skin around your eyes (and prevent premature ageing!)
---
How does it work?
Step 1 – Once we've set your date, you'll complete a pre-lesson questionnaire so I can get know more about your concerns, the areas you'd like to focus on, and what you'd like to achieve. I'll also ask you to send me two photos of yourself; one with makeup and one without. This will allow me to design a bespoke lesson customized to meet your individual needs and maximise the time we have together.
Step 2 – We'll meet via a zoom video call for your virtual makeup lesson, or face to face at my studio in Llandudno. During a virtual lesson I will demonstrate a step by step makeup application on my own eyes, then I will guide you to recreate each step on your own eyes while offering advice on how to adapt the techniques to suit your eye shape. During a face to face lesson, I will demonstrate a step by step makeup application on one of your eyes, then I will guide you to recreate each step on your other eye.
Step 3 – Following the lesson you'll receive a personalized guide so you can recreate the look whenever you want, along with product recommendations perfectly suited to you. If it's a virtual lesson, you'll also receive a recording of the session.
How to book?
Click the 'Enquire Now' button below and fill in the form, let me know in the message section whether you're interested in a virtual lesson or face to face.
Hit submit
I'll email you back to arrange an appointment date/time that works for you, and details on how to make payment.
Once payment has been received, you'll receive a pre-lesson questionnaire via email (as described in step 1 above).
Course Dates
| Date | Cost | Availability | Book |
| --- | --- | --- | --- |
| Dates by arrangement | 1:1 Makeup Lesson £95 | Please contact for availability | |
| Dates by arrangement | Private Group Makeup Lesson £80 per person | Please contact for availability | |